On the corner of Krzycka and Zimowa streets, a house was built in the 1920s – currently known as the Karpowicz villa. This name is common in the media discourse, but the house hides also stories of other residents.
The plot on Krzycka 29 once belonged to Georg Schneider, a German architect, who designed, among others, the 'Feniks' Department Store in Wrocław. The investor and probably the first resident of the villa was a master baker Gustav Schwarz. Later, the Dresner family lived here – Anna Dresner, a translator from Yiddish, associated with the Lower Silesia Jewish Theatre, and her husband Abraham, a technical editor at the Ossoliński National Institute. Within the pre-war walls, their two daughters were raised: Maja and Ora. And even though Ora emigrated to Israel already in the 19560s, her traces in the form of school notebooks were found several decades later. Ora Dresner's recollections made it possible do discover some secrets of the pre-war house.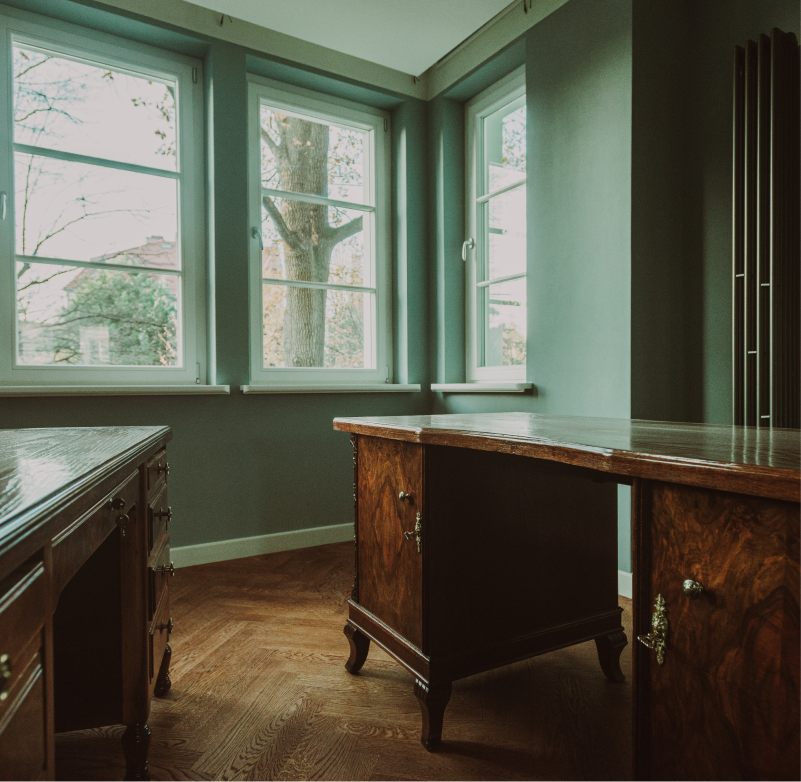 During the research of the house's history, some letters written by Tymoteusz Karpowicz were found – he lived on Krzycka with his wife Maria. They contained a wish expressed by the poet, which is very close to the wish of the Olga Tokarczuk Foundation – that the villa becomes a space for writers and translators from around the world. The will to create a place friendly to creative work is the main principle of all the Foundation's activity.
Renovation and revitalisation works were finished by the end of 2021. The building is equipped with modern end ecological solutions, as well as facilities for the handicapped. On the three levels of the house, there is a library, secretariat, kitchen, residency rooms, office of the foundation team and the office of Olga Tokarczuk. Soon, also a restaurant will be opened, as well as the garden with many trees and a beautiful magnolia. The open spaces will be a meeting place for residents of Wrocław and tourists visiting the city.
We've been researching the history of this unique place since the end of 2020. We continue the "Who lived in my house…" project, aiming to learn about previous residents and their stories.
fot. Max Pflegel

fot. Max Pflegel

fot. Max Pflegel

fot. Max Pflegel